And the correct answer to this week's puzzle "You Don't Know" was…
WOODS CERVECERIA! This cozy, laid-back bar on the corner of Dolores Park is the perfect place to enjoy a couple of beers with old friends. We think the beer flight of four is a great deal–our favorite choices were the herbal Local Honey and the tripel.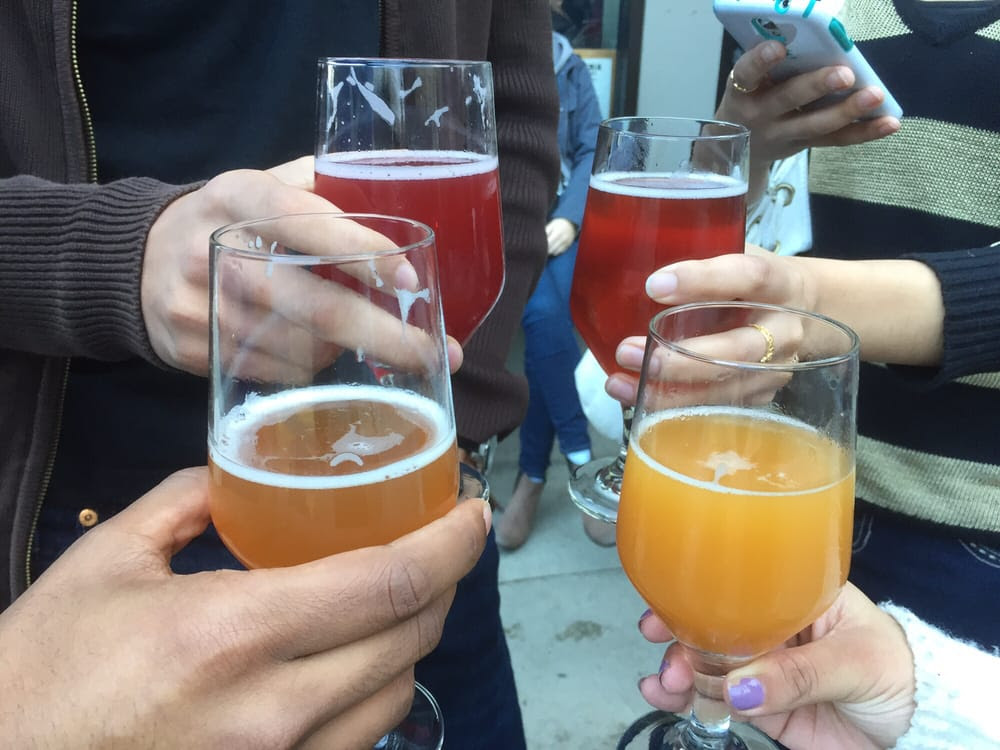 This was a challenging one! Big congrats to the fastest solver, Team Mat Cauthon!
Honorable mentions go to our second-fastest team, ??, and third-place team, Oakland Blokes.
Oakland Blokes also wins the prize for First Photo – in their words, "We're in Spain at the moment, so Woods Cerveceria wasn't quite an option — we did the best we could!"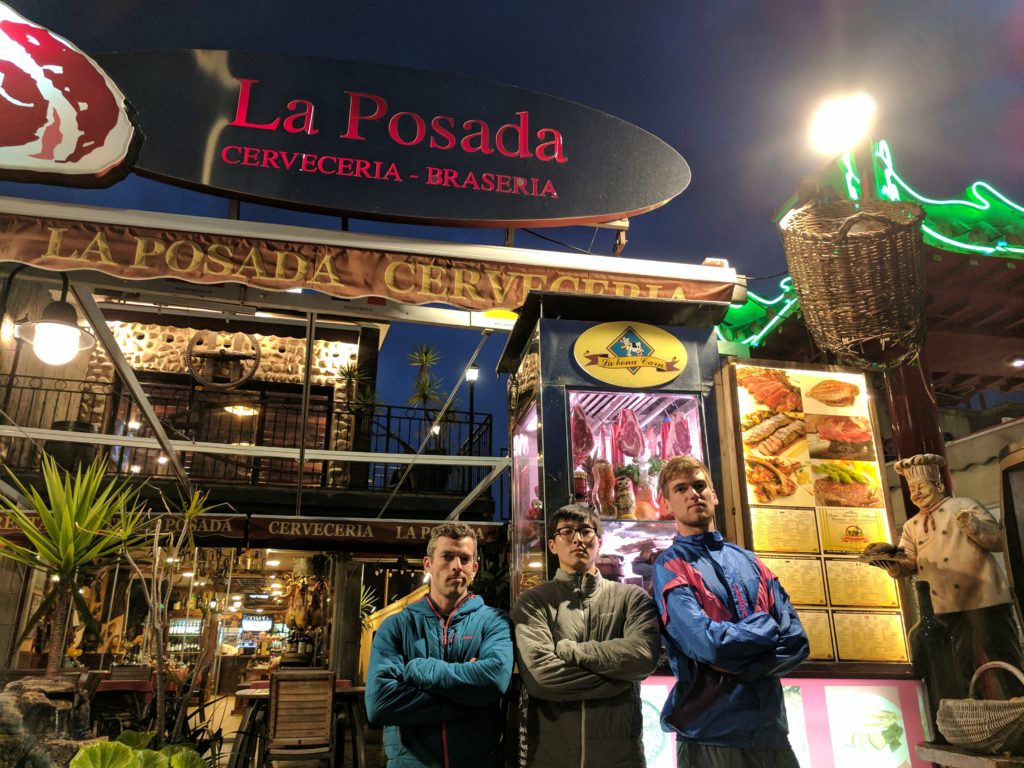 Similarly, we got a big smile out of this submission from Team "This is the best we could do from Belgium":
"A Brazilian style hot sauce from a British company is the closest we could get to:"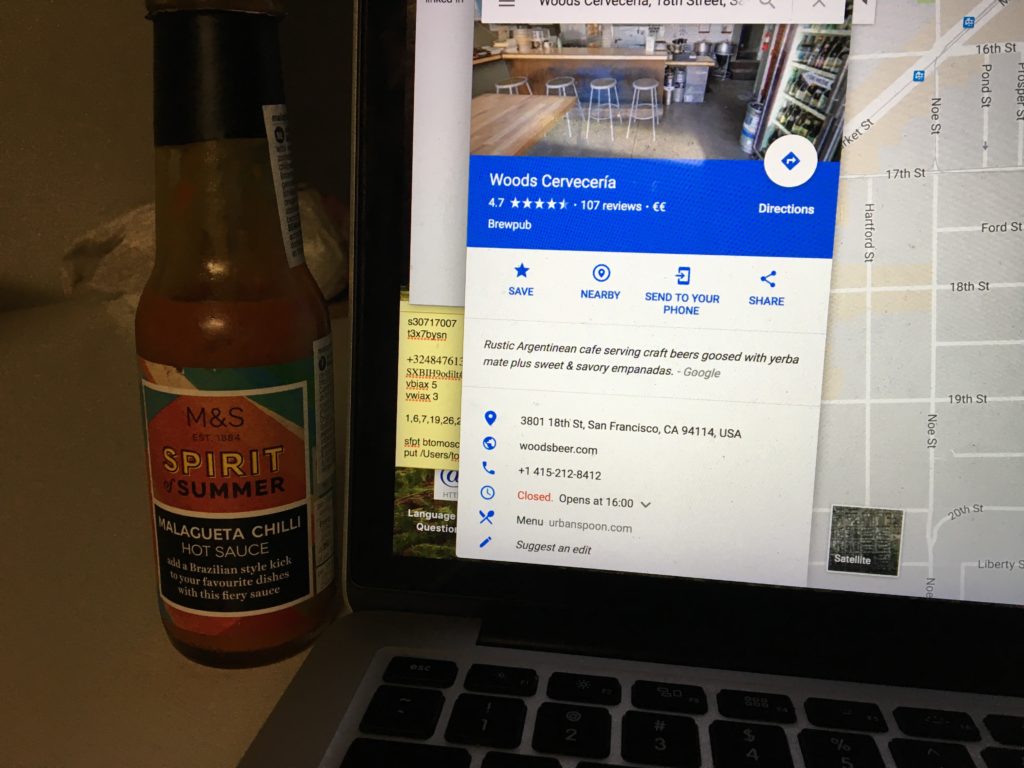 And a big congrats to all the other successful teams who submitted an answer or photo! The leaderboard has been updated to reflect the latest standings. Finally, don't forget to check out this week's special Cinco De Mayo puzzle, Papel Picado! Happy solving!
Note: Woods Cerveceria is not affiliated with this event or with Mission Street Puzzles in any way.