My friend Helen and I were planning to meet up to watch the big game today, but I can't get in touch with her! In fact, I don't even know the names of the teams that will be playing. Maybe I can ask some of the other teams, which are busy practicing right now. They all seem to have silly names like the "Stricken Chickens," which won last year's championship with their signature play, the Crescent Shin Kick.
Hint: One word per row.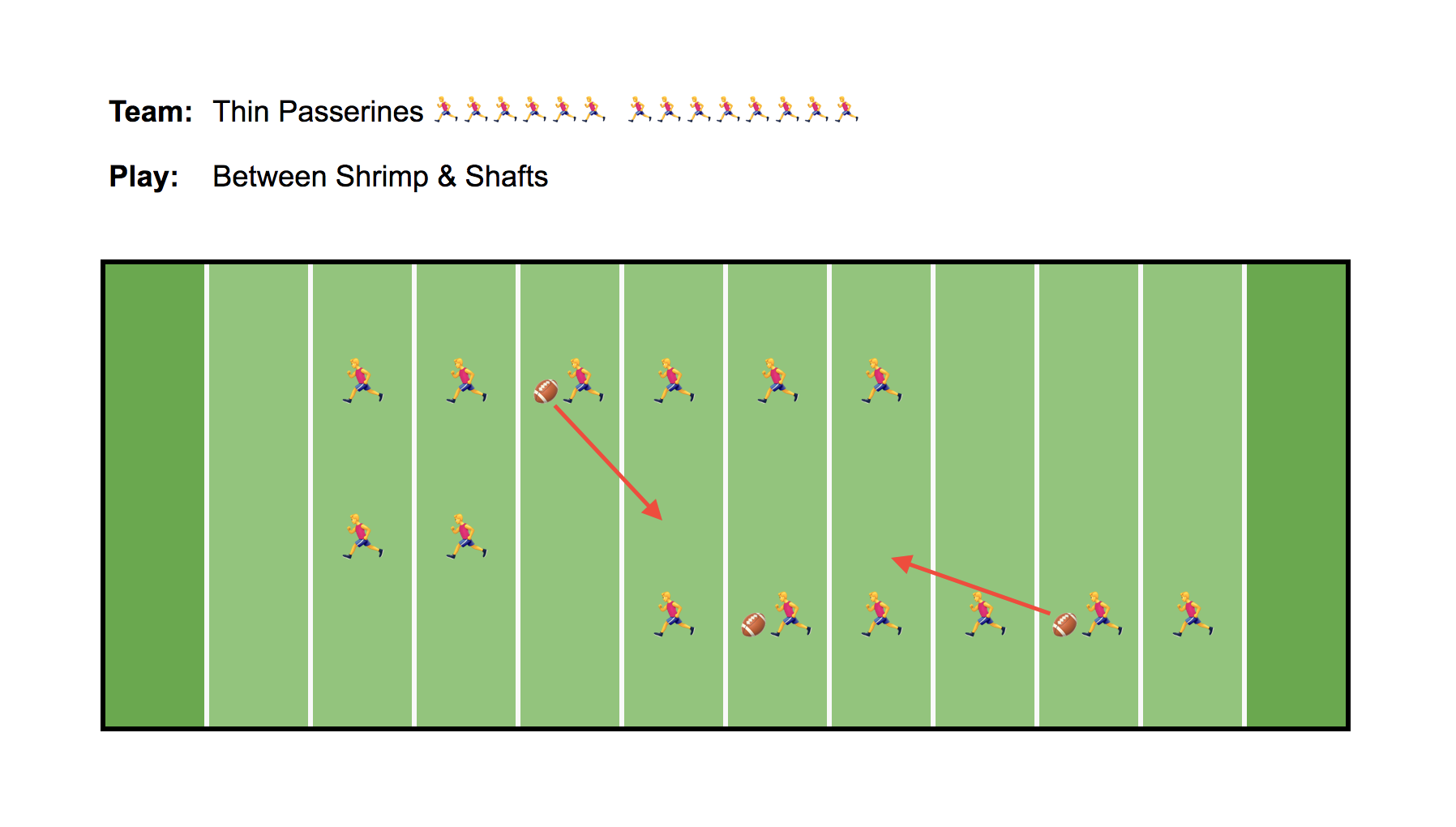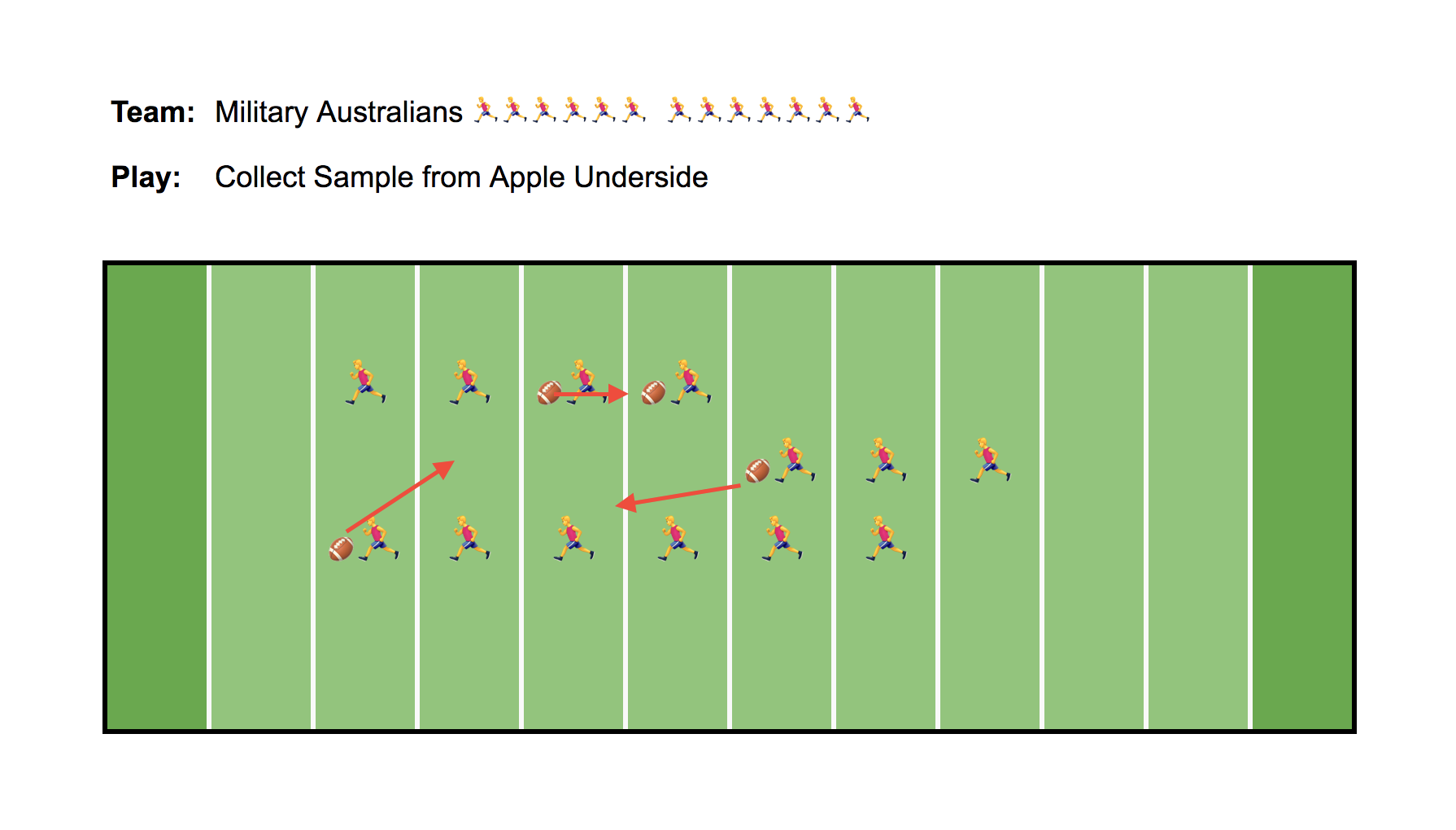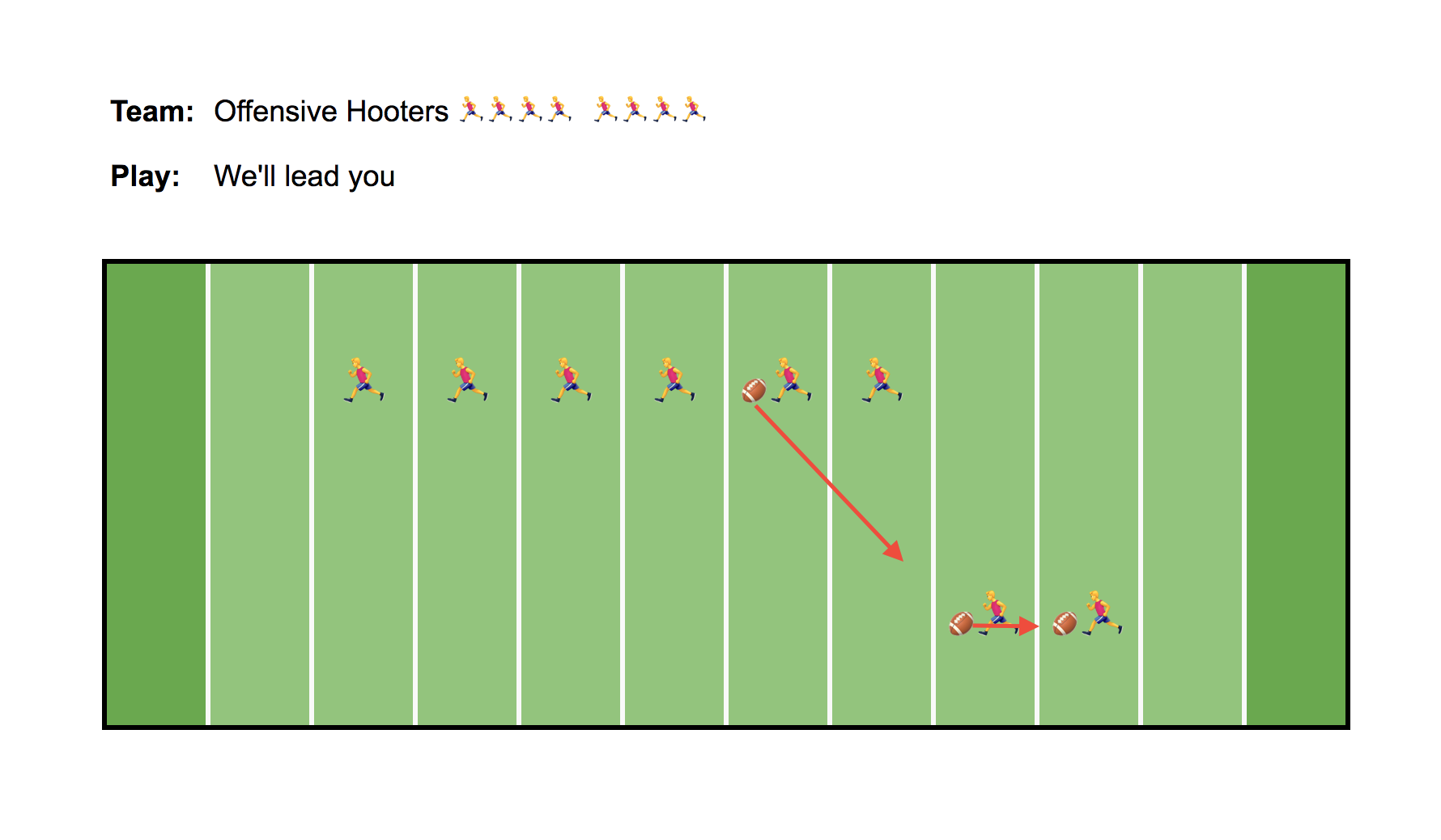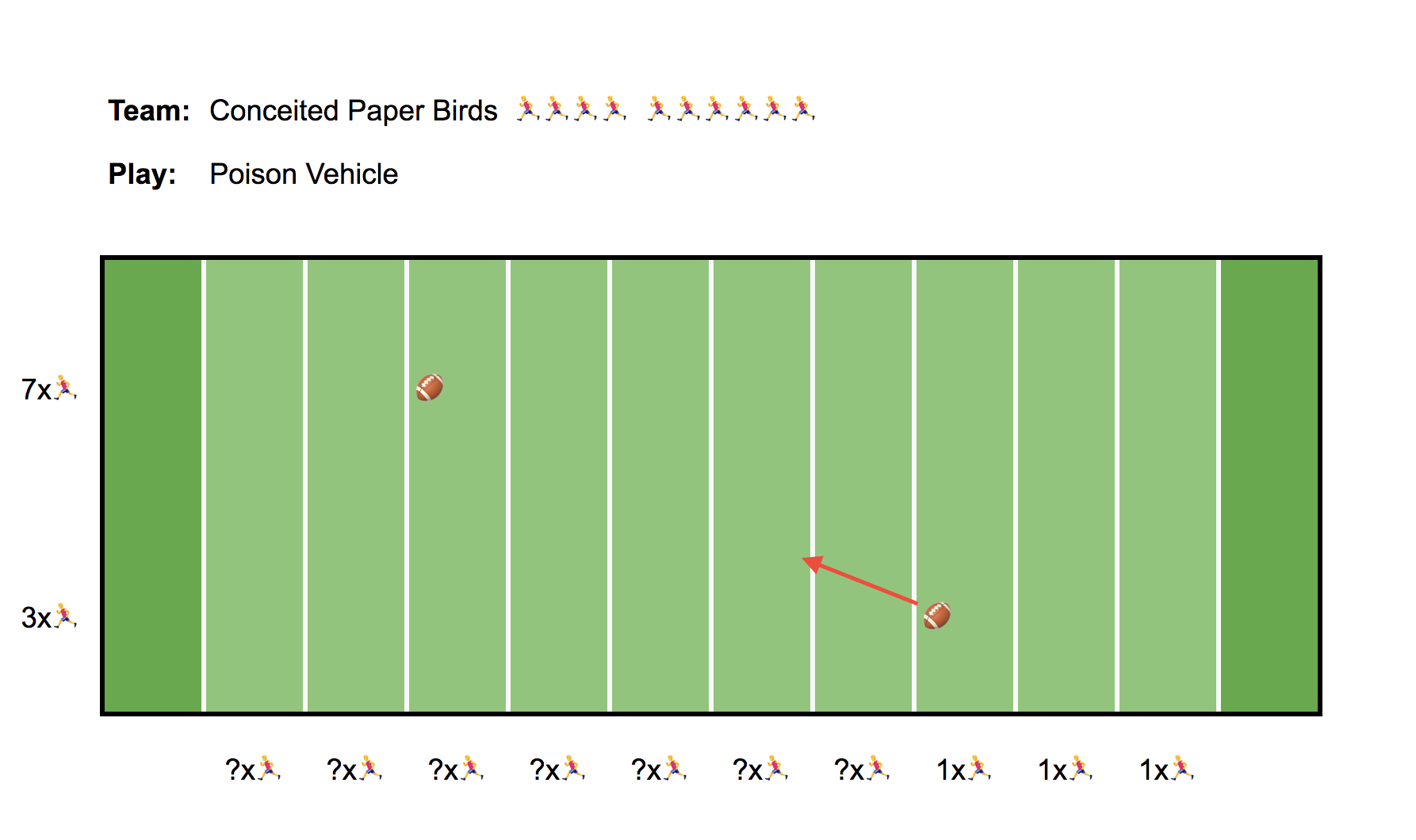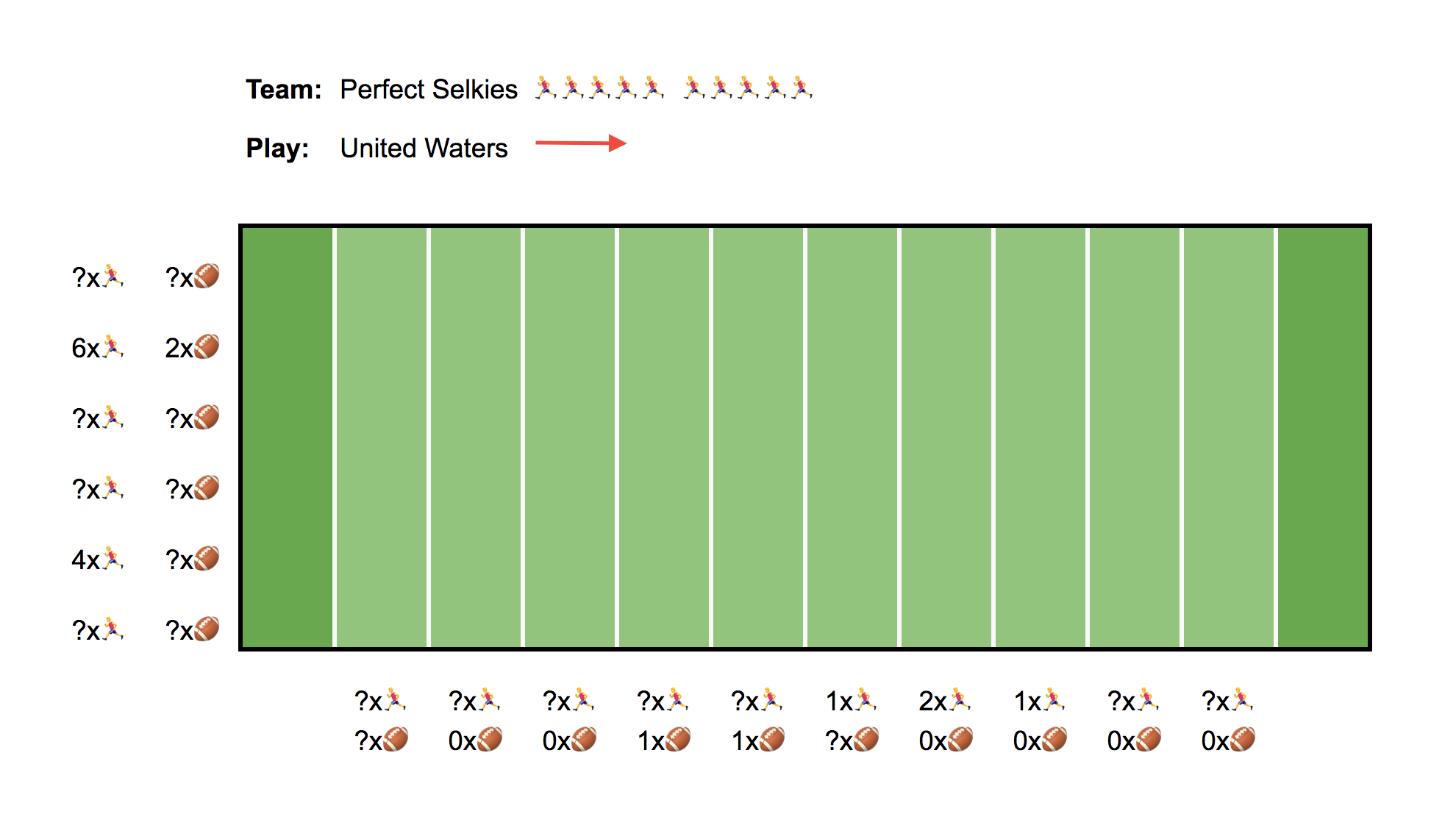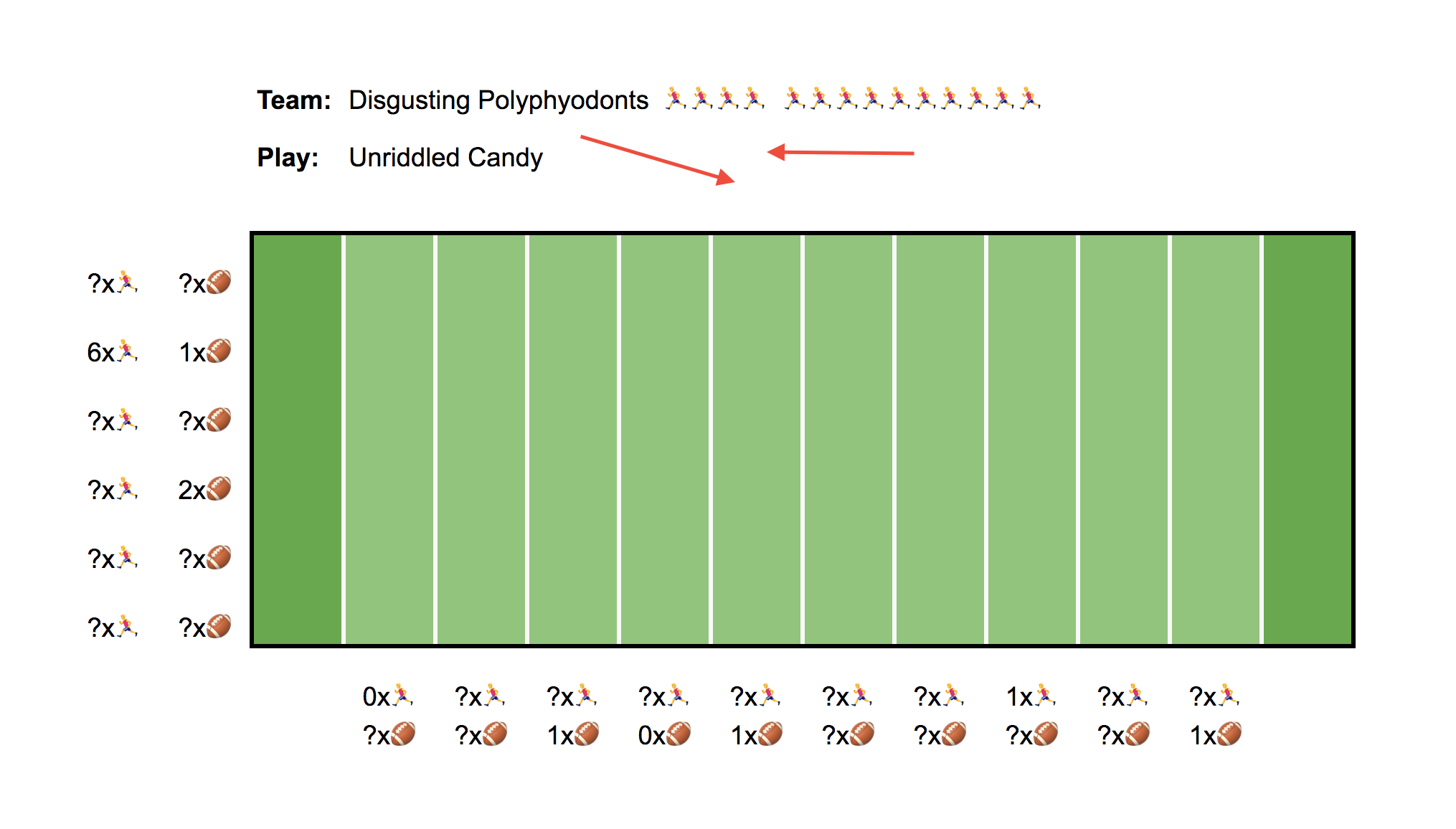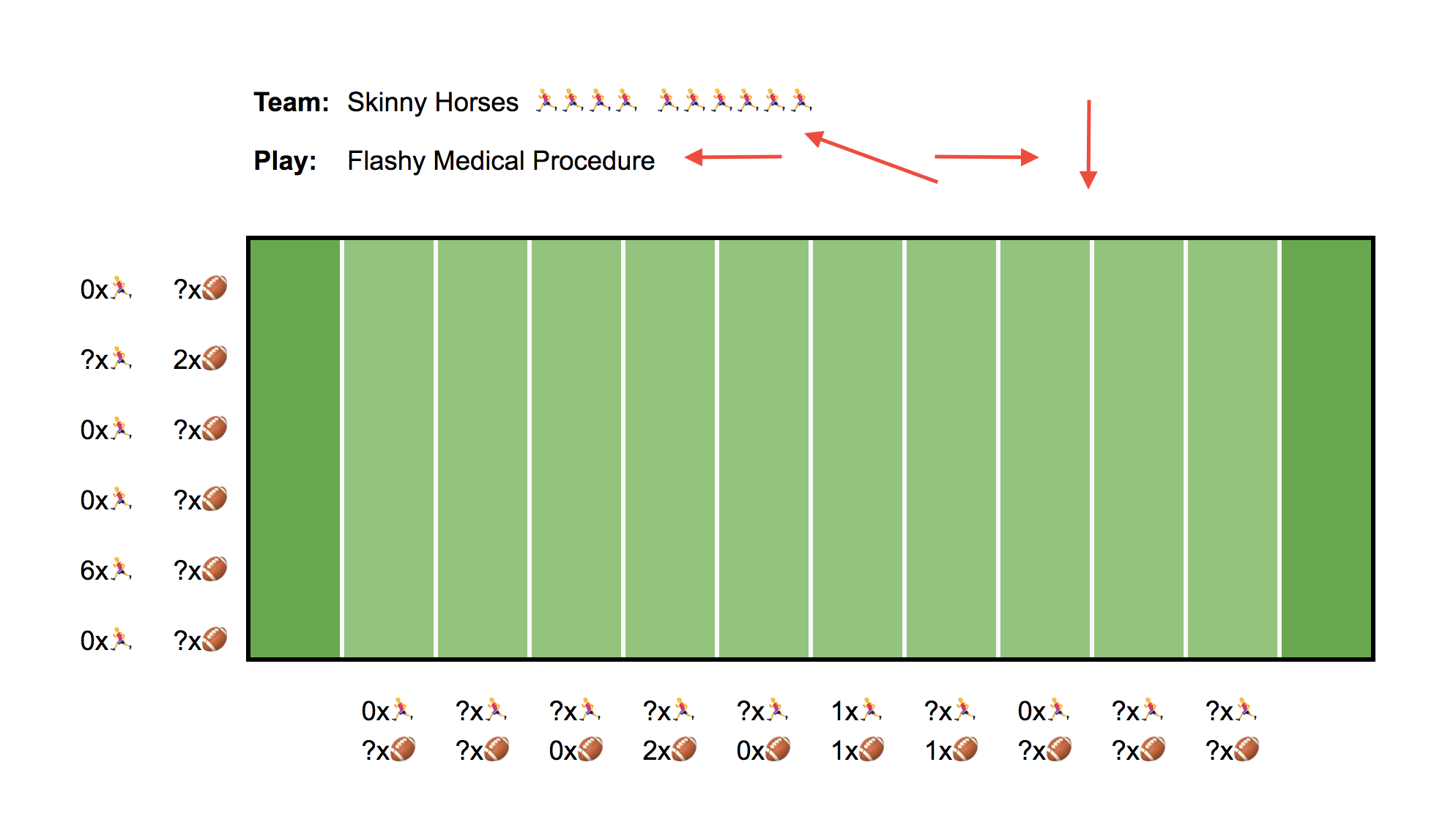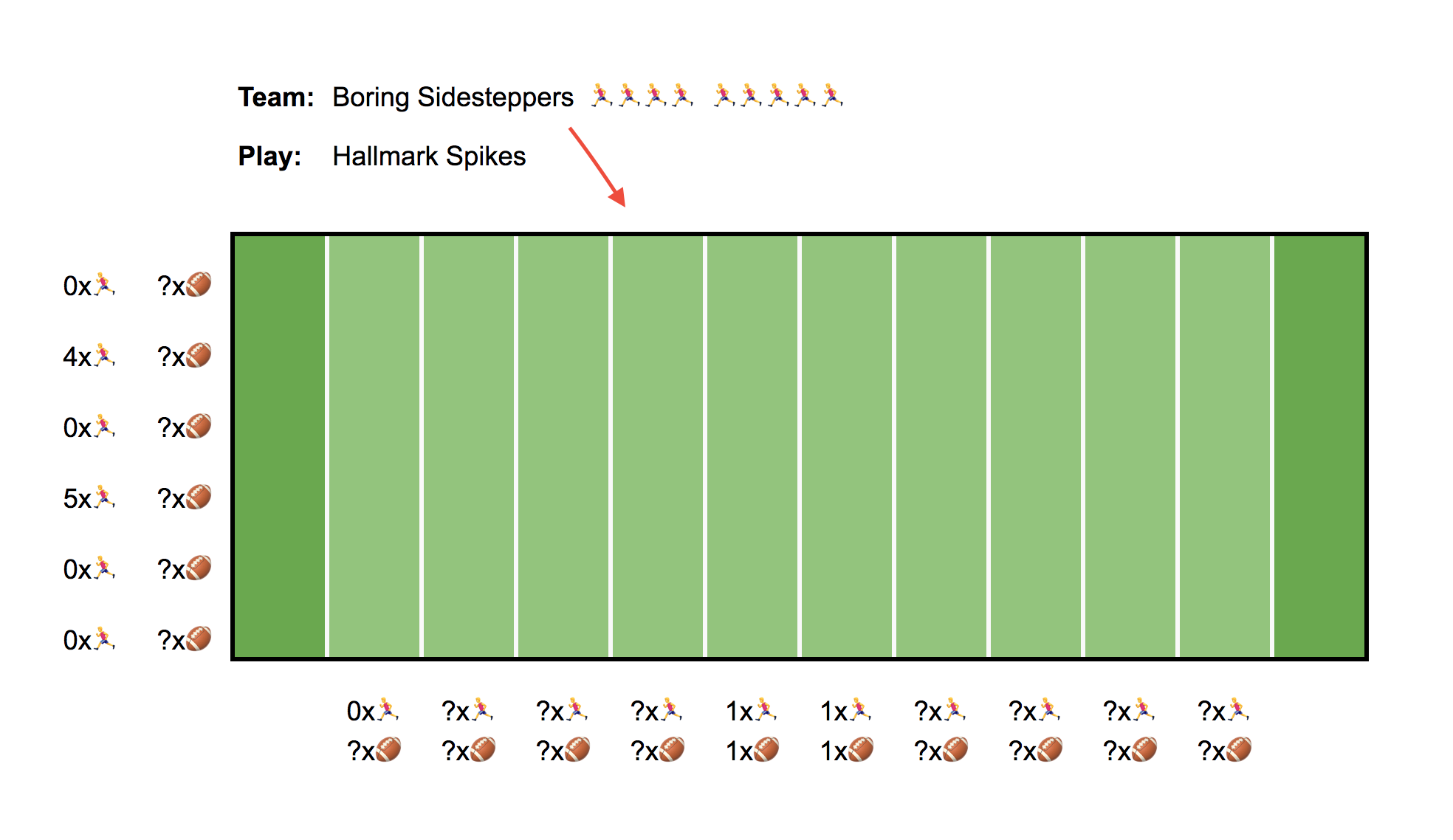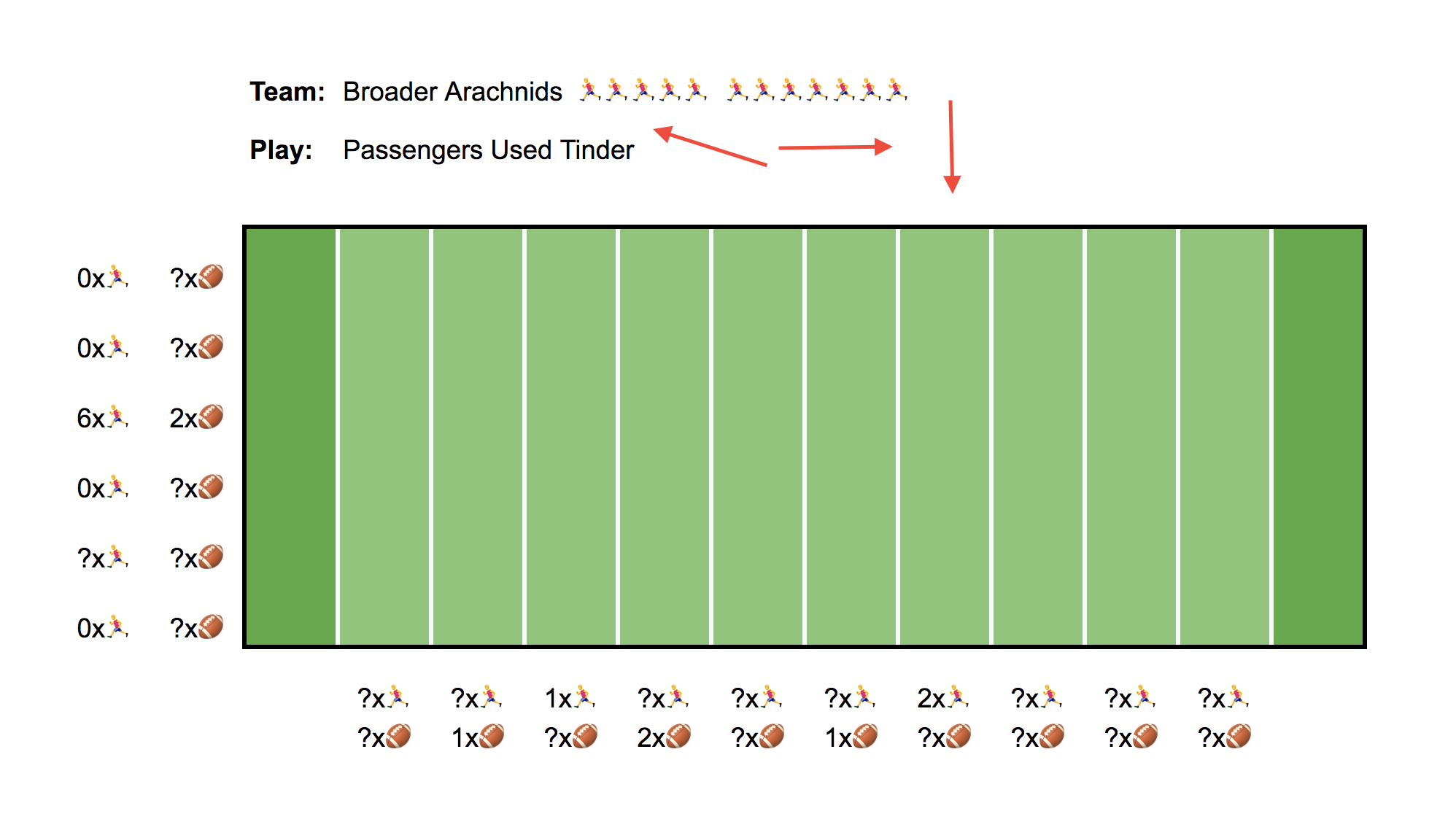 I was hoping that I could read up on some of the most common plays beforehand. I asked the teams' mascots what plays I can expect this weekend, but instead of answering, they just lined up in different orders. Can you help me crack the code?

Based on everything I've learned so far, I think I'll be able to follow the game! What are the names of the plays that I'll be watching? If I watch closely enough, I should be able to find Helen…




Think you've figured out where Helen is? Let us know by submitting the location as your final answer!
---
Frequently Asked Questions:
"How do I submit answers?" Submit final puzzle answers to answers@missionstreetpuzzles.com with your team name!
"What if I'm stuck?" Email help@missionstreetpuzzles.com, or check out our Beginner's Guide.
"How do I get T-shirts?" We offer T-shirts for the winning teams (Fastest Solver, First Photo, Best Photo) and a randomly chosen team! If you've already won a T-shirt, you'll receive another color after five wins.