And the correct answer to the Three Cheers puzzle was…
AMPERSAND! This sophisticated-but-not-pretentious cocktail bar located in Gramercy is known not only for its unique drinks but also for its tasty bar snacks. We're partial to the cinnamon-spiced "Jacket Weather" bourbon drink, alongside wild mushroom tacos and lamb meatballs.
In this puzzle, each text box is associated with three clue words. You need to fill each text box with an answer word that contains the first clue word in an embedded subset of letters (not necessarily consecutive), rhymes with the second clue, and is synonymous with the third clue. This results in the following answer words:
Perceive
Embellish
Rate
Baroque
Adjourn
Nigh
Neighbor
Elaborate
Discern
Adorn
Nutshell
Descry
Soak
Yell
Marinate
Bell
Ornate
Labor
This generate the following "final formation": PER BANNED AND SYMBOL.
Apply the same rules one more time: what word includes the letters in "PER," rhymes with "BANNED" and means "AND SYMBOL"? That's right… AMPERSAND, the final answer!
---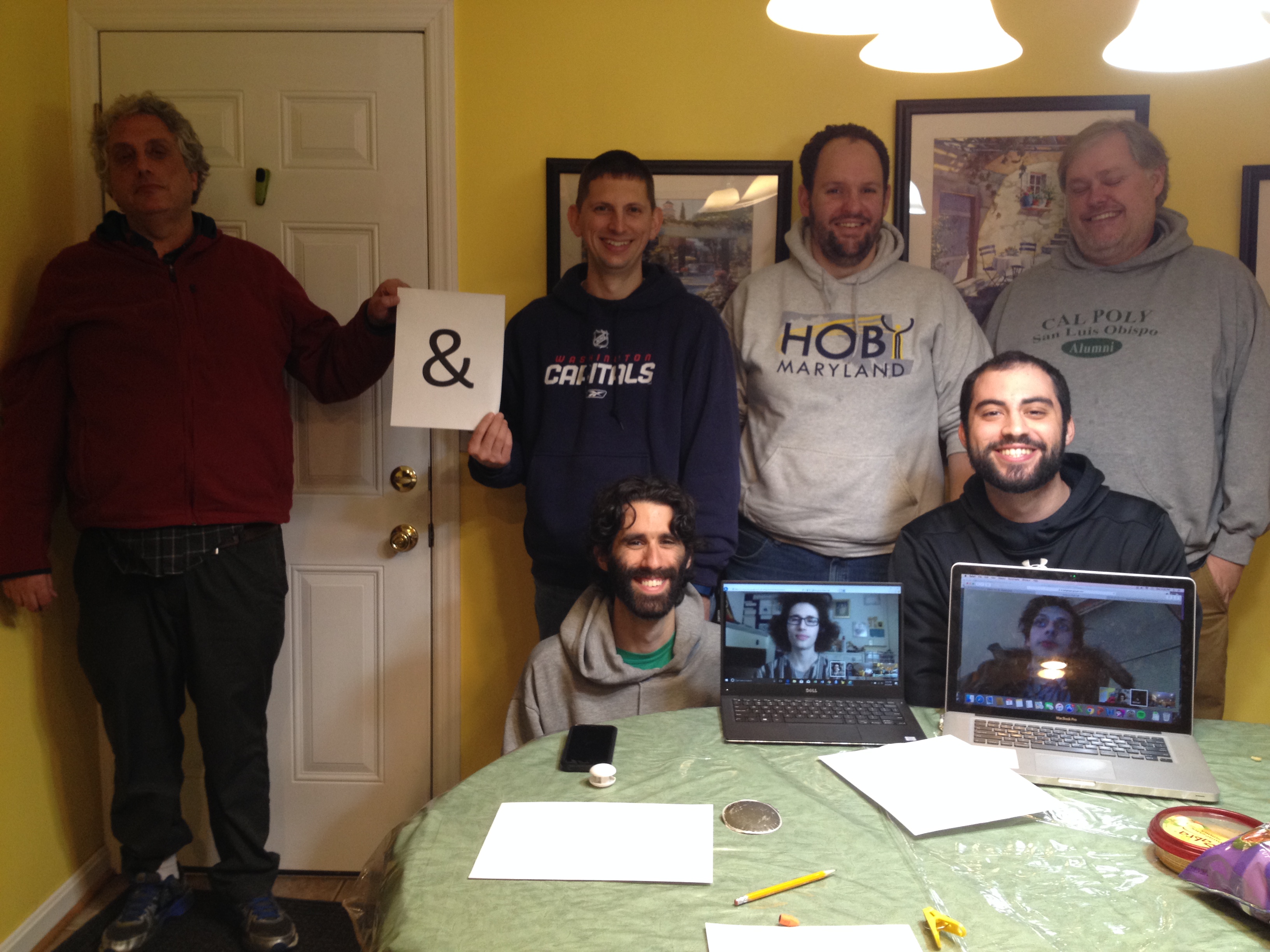 This week's Fastest Solver was davidsteinandfriends (pictured above), with Aviation Laws in second and Tyler Hinman in third! Congratulations! Check out the live leaderboard to see where your team stands!
And the prize for Best Photo goes to… Team Alkaline, who sent us a puzzle of our own! Nice!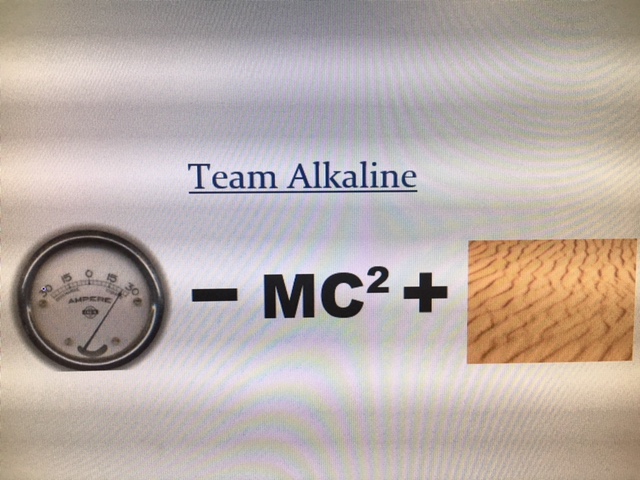 And with that, the next puzzle, "Who Loves You?" has been posted. Good luck and happy solving!
Note: Ampersand Bar is not affiliated with Mission Street Puzzles in any way.