And the correct answer to the Stark Raven Mad puzzle was…
KING'S BAKERY! At this hole-in-the-wall bakery right on Mission Street, you self-serve pastries by piling them up on a metal tray: sweet breads, pork buns, award-winning coconut buns (our favorite), and more.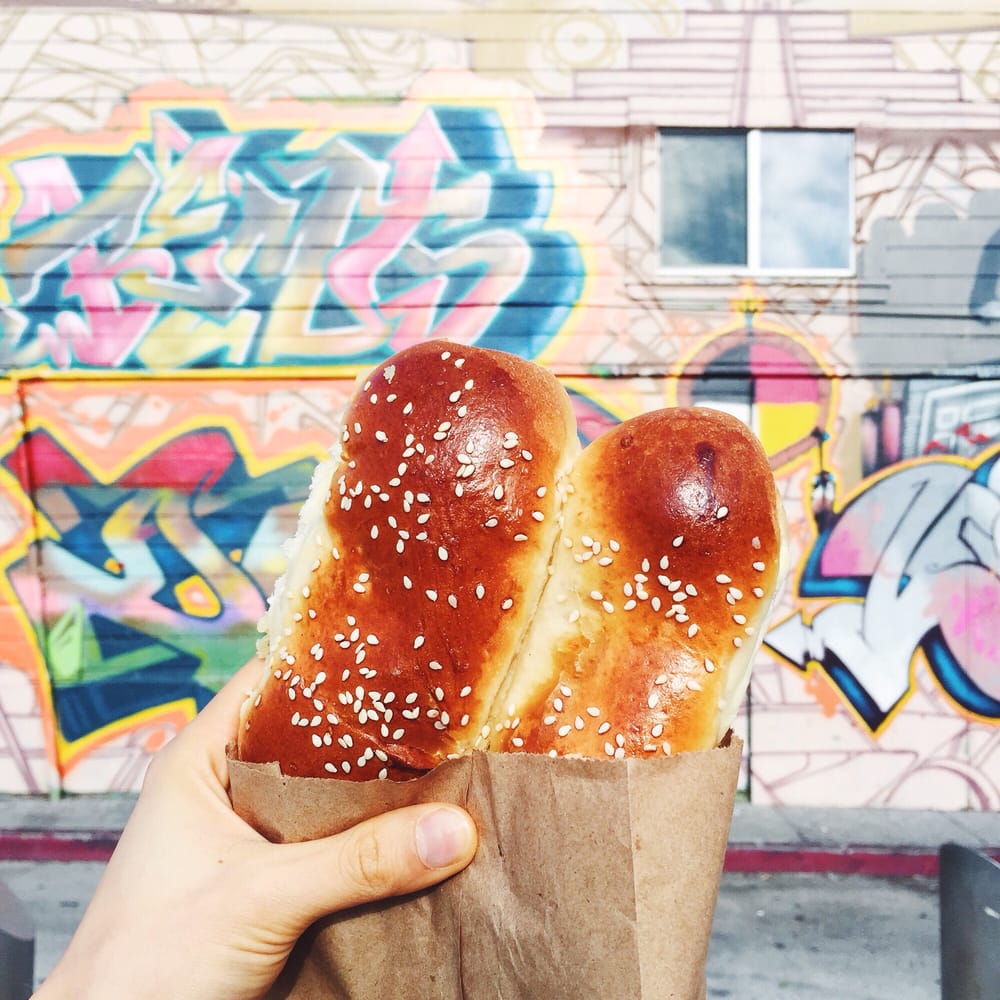 In this puzzle, you had to spell out the names of various Houses from the Game of Thrones world, and find their "rejected House mottos." For example, GREYHOUND-HOUND+JOY=GREYJOY, with a rejected house motto of "We plant" (the opposite of their real motto, "We do not sow.").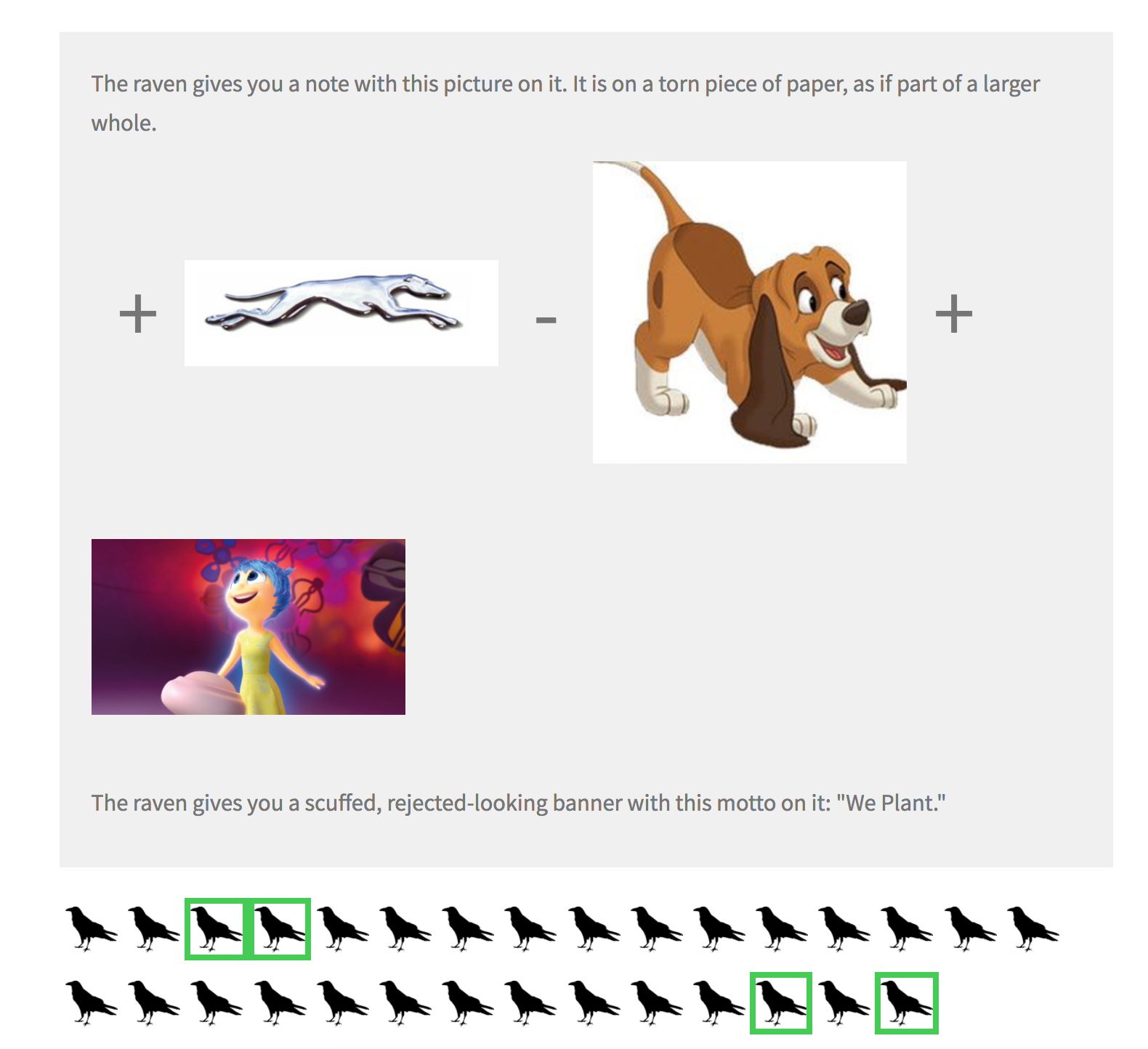 Selecting this set of ravens and clicking "Ask Bran!" leads you to a little mini-puzzle to solve.
The other houses and corresponding mini-puzzle answers were:
TULLY
CARROT-COT+TULLE+STY-ARREST
"Strangers, tomfoolery, humiliation."
Mini-puzzle answer: K
LANNISTER
NOLAN-NO+CANISTER+MEL-CAMEL
"We default on our loans."
Mini-puzzle answer: IN
TARGARYEN
SITAR+GARY+END-SID
"Water and antigens."
Mini-puzzle answer: GS
STARK
PRAISE-PIE+TAVERN-RAVEN+K
"It's summertime."
Mini-puzzle answer: BA
GREYJOY
GREYHOUND-HOUND+JOY
"We plant."
Mini-puzzle answer: KE
ARRYN
MARRY+NOOSE-MOOSE
"As low as shame."
Mini-puzzle answer: RY
Putting together the mini-puzzle answers, you get the final answer: KING'S BAKERY!
---
This week's Fastest Solver was once again Jeff, followed by DavidSteinAndFriends in second place, and MA.D GG.B in third! Congratulations!
Also, Daniel's Team was our lucky random T-shirt winner this week! Congrats!
And with that….we've got a fun video puzzle you for you this week, Too Many Cooks! Good luck and happy solving!
Note: King's Bakery is not affiliated with Mission Street Puzzles in any way.