Aloha! We had a blast learning some Hawaiian during our stay on the islands. Can you fit these Hawaiian words that we learned into the grid?
Maybe then we can figure out what these symbols add up to.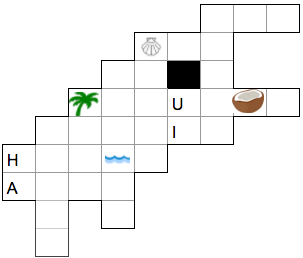 Warrior
More/Very much
Free
Largest island
To Adopt/Feed
Perseus Constellation
4th largest island
Patio
Largest island
Bird
C + L = O
 = ?