And the correct answer to the Pride Parade puzzle was…
HI TOPS! This gay sports bar is a great place to watch a game or chill out with friends. Hope everyone enjoyed the bar and the parade this weekend!
The order of the floats in the puzzle, from left to right, was:
| | | |
| --- | --- | --- |
| Red | > | Harvey |
| Blue | > | Kimball |
| Orange | < | Li |
| Pink | < | Courtney |
| Violet | < | Christopher |
| Green | < | Patria |
| Yellow | > | Phyllis |
After figuring out the float directions and order of names, get the nth letter of each person's name (counting from the left if the float is driving from left to right, and counting from the right if the float is driving from right to left).
This week's Fastest Solver was Team Quirksome Quells. Congratulations! They were followed closely by the second place team MA.D GG.B, and third place team David + Adriana.
Our First Photo came from MA.D GG.B, who somehow psychically foresaw the puzzle answer and ordered from Hi Tops just five hours before our puzzle release (!!!):
And Best Photo (as well as "technical" First Photo) goes to David + Adriana! Great job!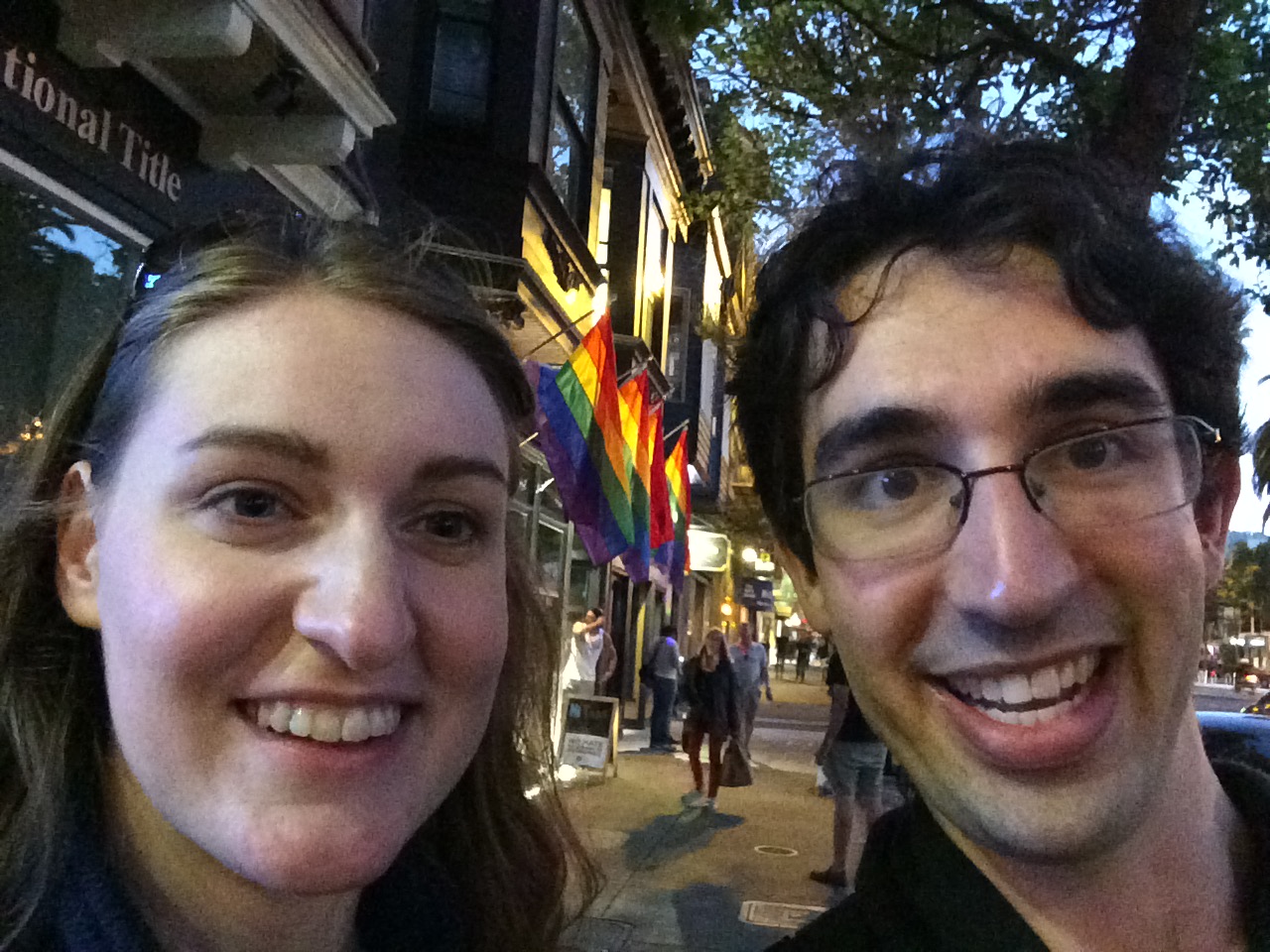 The all-time and monthly leaderboards have been updated to reflect the latest standings, and winning teams have been contacted about T-shirts. ?? was the lucky random winning team this week! Hooray!
Coming up in July, we'll have a special feature from July 12th to 26th, so you'll have two weeks to submit your answers for that puzzle–get excited!
And….this week's puzzle "Gotta Catch 'Em All" is now live! Enjoy! Once again, the top teams (Fastest Solver, First Photo, Best Photo) will receive T-shirt prizes, as will a randomly selected team that submits a correct answer. If you've already won a T-shirt, you'll receive another color after five wins. Have fun and good luck to all teams!
Note:  Hi Tops is not affiliated with this event or with Mission Street Puzzles in any way.