And the correct answer to this week's Cinco De Mayo puzzle "Papel Picado" was…
CASA BONAMPAK! We've found this festive store to be great not only for papel picado, but also everything from Trump pinatas to traditional incense to Mexican-themed Golden State Warriors themed T-shirts.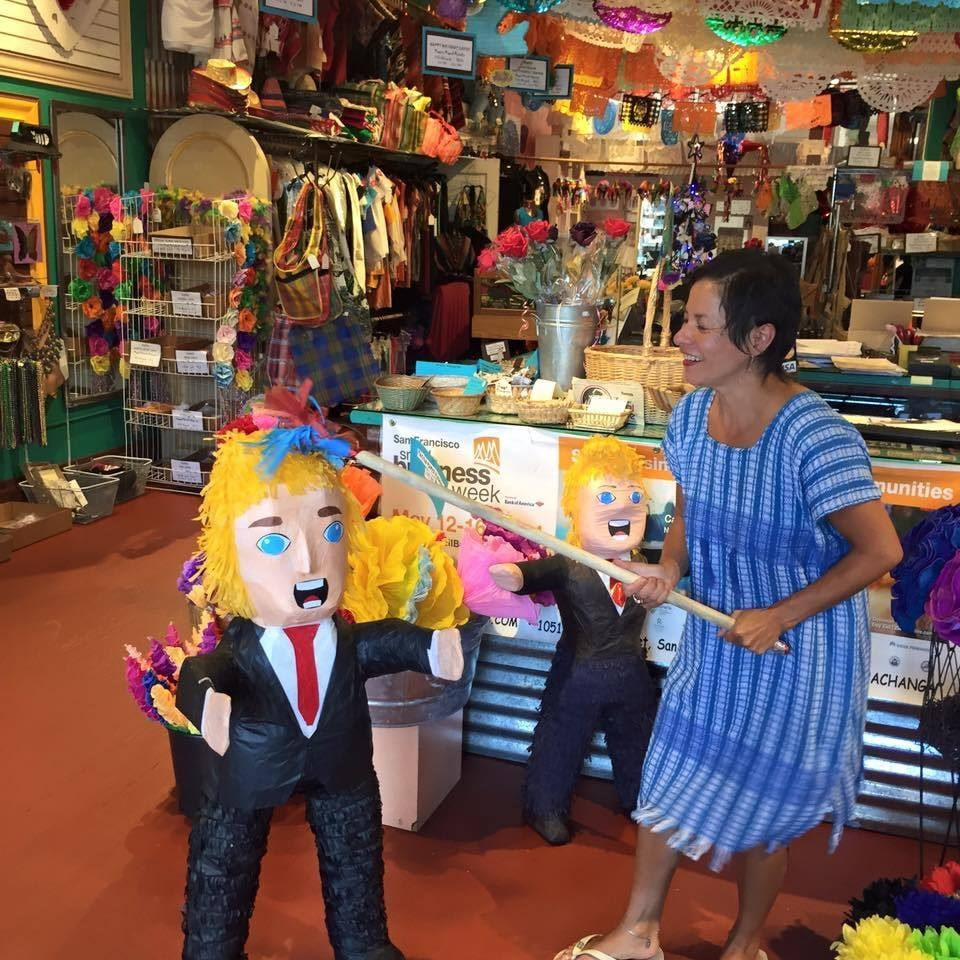 Congrats to the fastest-solving team, Quirksome Quells! Amazing work!
Honorable mentions go to our second-fastest team, Arturo Vial Arqueros, and third-place team, Oakland Blokes.
The prizes for First Photo and Best Photo both go to Team "This is the best we could do from Belgium." Love it, these keep getting better and better!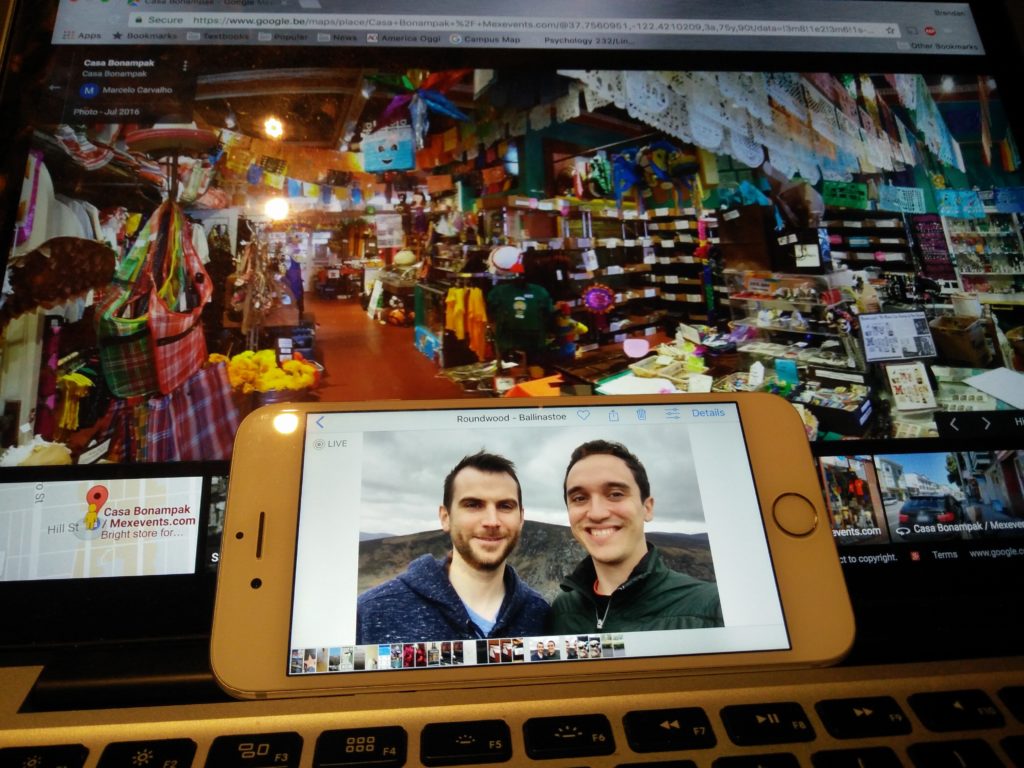 And congrats to all the other successful teams who submitted an answer or photo! Thanks for all your support! The all-time and monthly leaderboards have been updated to reflect the latest standings. We're also excited to announce our brand new Twitter and Instagram pages–follow us for updates, hidden messages, and more!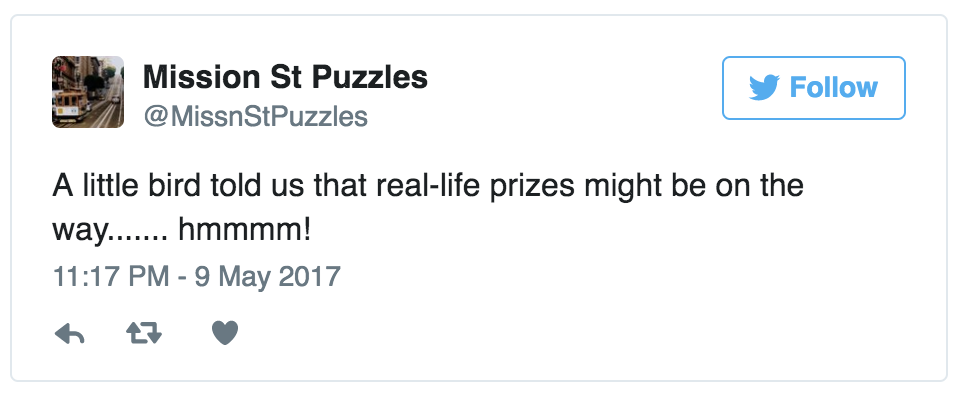 Finally, be sure to check out this week's special Mother's Day puzzle, Mother's Day Gift! Happy solving!
Note: Casa Bonampak is not affiliated with this event or with Mission Street Puzzles in any way.