And the correct answer to the "Mission: Impossible" puzzle was…
MANOUSHEH! Manousheh, one of the only Lebanese bakeries in New York City, specializes in its namesake flatbread, the manoushe. Think thin-crust pizza, crossed with Mediterranean pita, crossed with foil-wrapped burrito-to-go. This cozy, home-style establishment aims to provide visitors with "a real taste of Beirut."
In this puzzle, the goal is to solve for each mission's code name, based on the operator clues provided and the in-theme mission descriptions. These code names are:
"Mission: To maintain air quality." = ATMOSPHERE
"Mission: To cooperate together." = PARTNERSHIP
"Mission: To embark on an exciting journey." = ADVENTURE
"Mission: To start up a new venture." = ENTREPRENEUR
"Mission: To build foundations." = INFRASTRUCTURE
"Mission: To identify the most beloved things." = FAVORITE
"Mission: To revitalize Midwestern cities." = DETROIT
"Mission: To hunt down evil." = WITCH
"Mission: To maintain discipline." = WHIP
"Mission: To uphold the pillars of character." = RESPECT
"Mission: To discover new knowledge." = RESEARCH
"Mission: To take over the world." = EARTH
We now know the identities of each nation's operators, so we can deduce the final "unknown" mission's code name: MANOUSHEH.
---
This week's first-place Fastest Solver was davidsteinandfriends, followed by teams Aviation Laws in second and Jeff and Dana in third! Awesome job, everyone!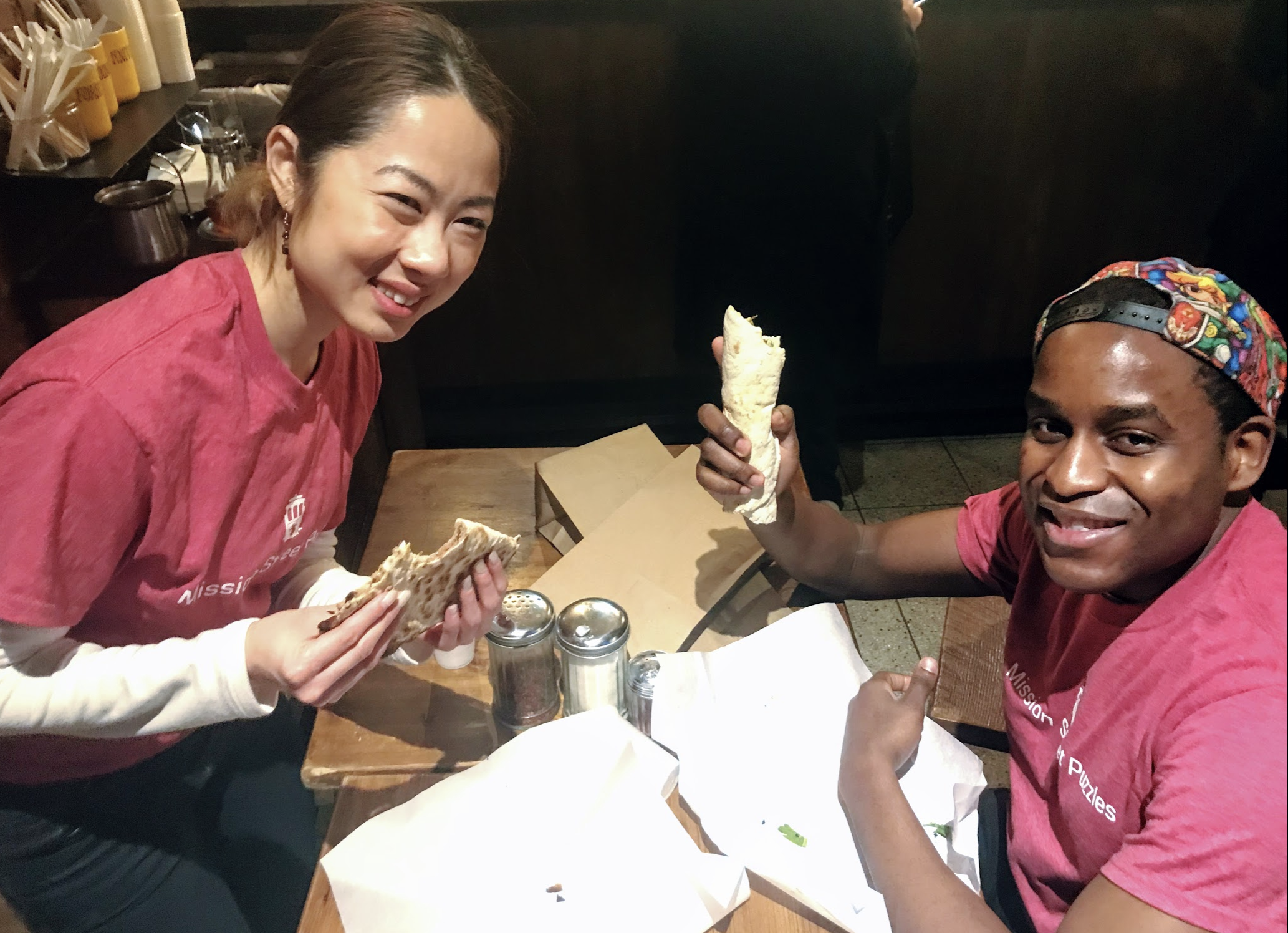 And with that, the last puzzle of the season, "Clean Your Room" has been posted! Good luck and happy solving!
Note: Manousheh is not affiliated with Mission Street Puzzles in any way.