And the correct answer to Green Thumb was…
GARDEN CREAMERY, one of our favorite ice cream places in the city, known for both their delightful coconut sorbets and their creamy dairy flavors!
Congratulations to our winners…
Fastest Solver: Quirksome Quells
First Photo: Team Benji
"Contrary to my expression, I really enjoyed the ice cream!" — Benji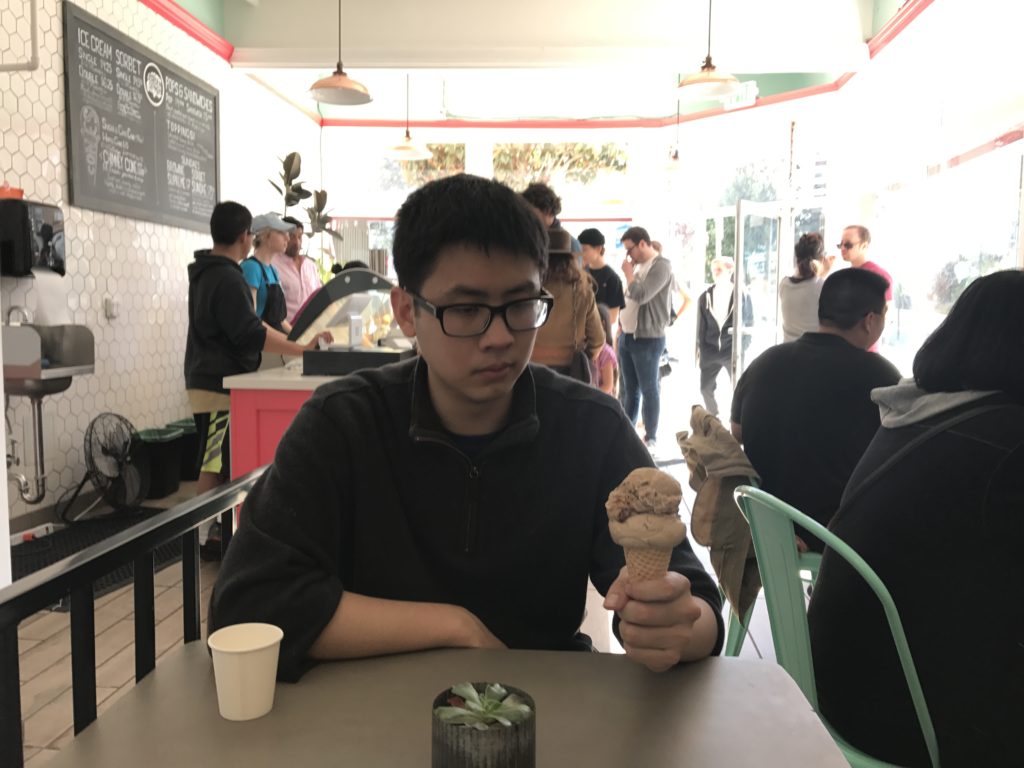 Happiest Photo: knights of the square table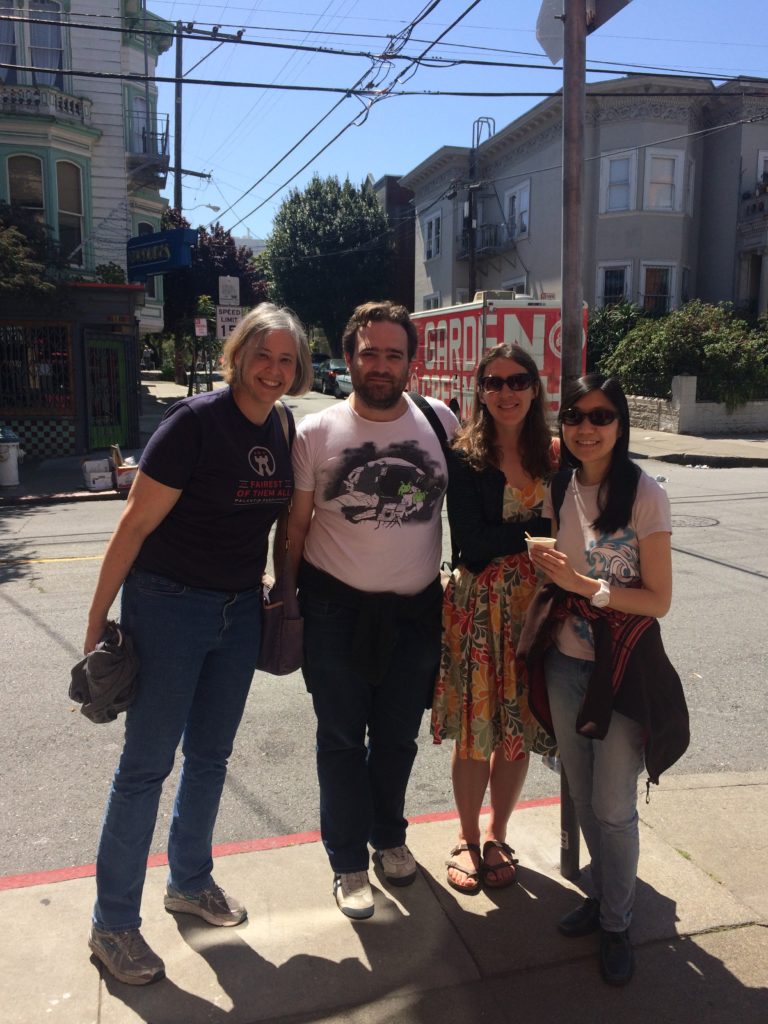 …and all of the other teams that submitted the right answer!
Stay tuned for our Photo Gallery with more team pictures, and an ongoing Team Leaderboard! In the meantime, it's time to get started on this week's new puzzle, Cute Baby Animals. Good luck!
Note: Garden Creamery is not affiliated with this event or with Mission Street Puzzles in any way.