And the correct answer to the "Film Festival" puzzle was…
MUSEUM OF THE MOVING IMAGE! The Museum of the Moving Image, located in Astoria, Queens, is a museum dedicated to film, television, video games, and digital media. Its exhibits include historical kinetoscope films, high-tech interactive experience, on-set artifacts such as cameras, and much more.
In this puzzle, each synopsis/summary pair describes the plot of a well-known movie. For example, the first pair describes Spirited Away. The number of words in the synopsis is always the same as the number of letters in the movie title, and the words in the summary are an ordered subset of the words in the synopsis. What happens if you look at the corresponding ordered subset of letters in the movie title? Those letters spell out a single word–your one-word review, "ARTSY" in the first case! The solutions were:
(1) SPIRITED AWAY = ARTSY
(2) BRAVEHEART = BRAVE
(3) NO COUNTRY FOR OLD MEN = COOL
(4) GROUNDHOG DAY = DRY
(5) AMERICAN HISTORY X = EXOTIC
(6) FINDING NEMO = FINE
(7) THE DARK KNIGHT = GREAT
(8) THE GREAT DICTATOR = HORRID
(9) INCEPTION = INEPT
(10) DJANGO UNCHAINED = JADED
Correctly reviewing all of these movies allows you to reach a second page, with a few more synopsis/summary pairs. These can be solved in the same way:
(1) TRANSFORMERS = FORMER
(2) A SEPARATION = ASTORIA
(3) INSIDE OUT = STUDIO
(4) THE PIANIST = SITE
(5) THE DEER HUNTER = TURNED
(6) NIGHT AT THE MUSEUM = MUSEUM
The clue "Former Astoria studio site turned museum" can only refer to one place: The Museum of the Moving Image!
---
This week's first-place Fastest Solver was Tyler Hinman, followed by teams Aviation Laws in second and Black Fedora Group in third! Awesome job, everyone!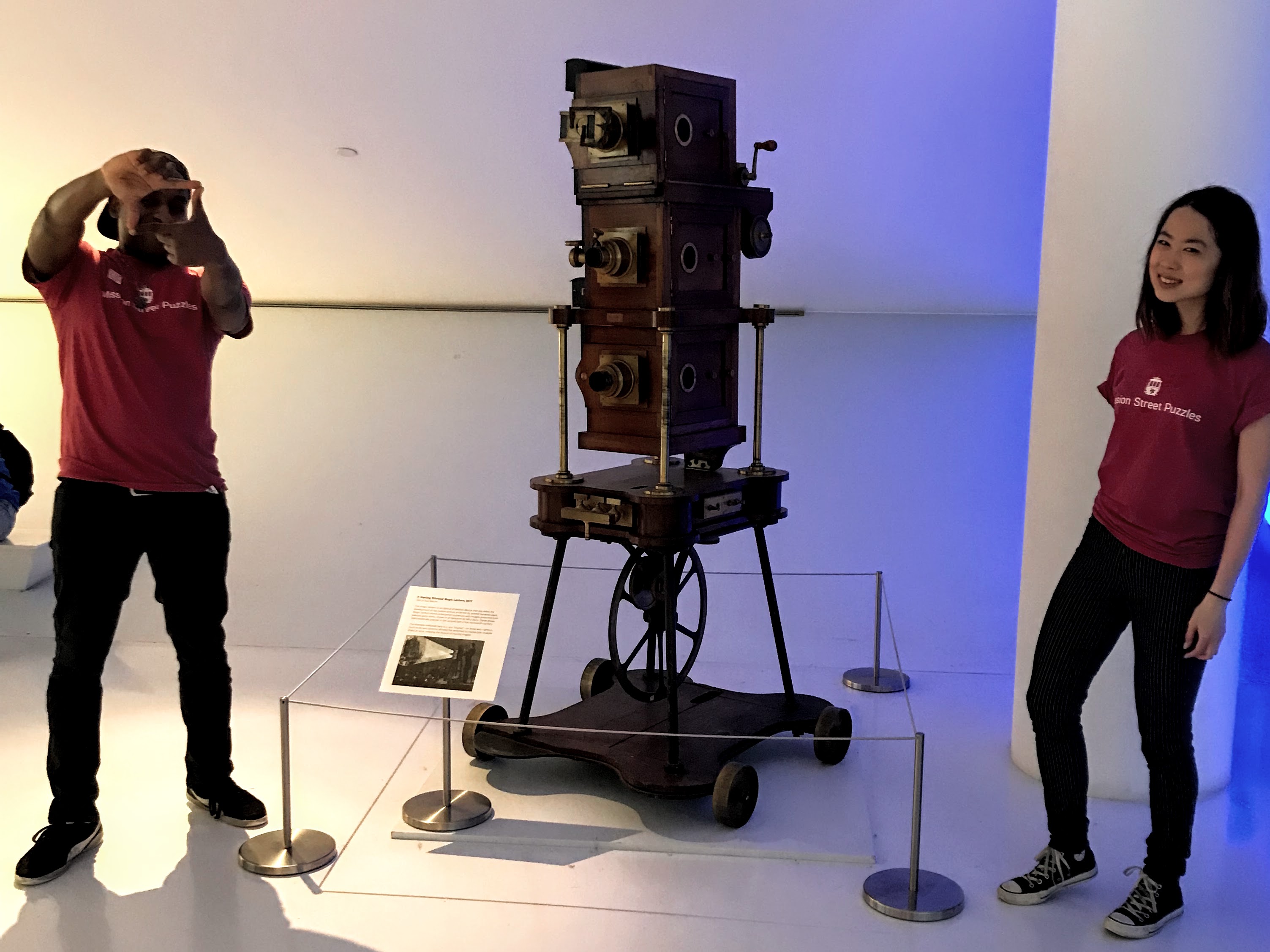 And with that, the next puzzle, "ふん がめ" has been posted! Good luck and happy solving!
Note: The Museum of the Moving Image is not affiliated with Mission Street Puzzles in any way.