Woody, Sulley, Nemo, Bob, Remy, and Carl are going to the movies this afternoon to see their favorite movies–starring themselves, of course! Help them find out which movie is playing in which theater, and then watch the short clip below to discover where they plan to grab a bite after.
Movie theater floor plan:
All movies are the first or only one in their franchise.
The movie in Theatre #3 has only two movies in its franchise.
None of the theatre numbers match the last digit of the release year of the movie.
Movies without any sequels or prequels are in even-numbered theaters.
The movies where the main protagonist is a real animal are in horizontally adjacent theaters.
Every movie on the left side is older than every movie on the right side.
---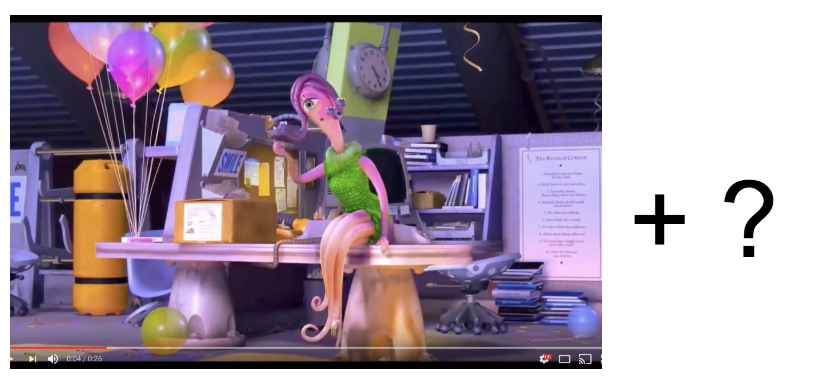 "Beginnings Characterize Groups."
— Jobs, Steve
Two hours after puzzle release, a hint will be available
here
.