And the correct answer to the "Berrypicking" puzzle was…
PLANT BAKERY! Tucked away in a back alley, Plant Bakery is a vegan cafe that specializes in dairy-free, egg-free cakes, muffins, brownies, scones and cookies. Founder Mipa Lee originally adopted a vegan lifestyle for environmental reasons and ran a blog "Alien's Day Out," which shared her experiences and advice as a new vegan in Seoul. She launched an online business baking and shipping vegan pastries, before eventually opening her first brick-and-mortar store. Not far from Plant Bakery is its newer and larger sister venue, Plant Cafe & Kitchen, which serves more foods beyond baked goods.
---
The main part of this puzzle was solving for the fences: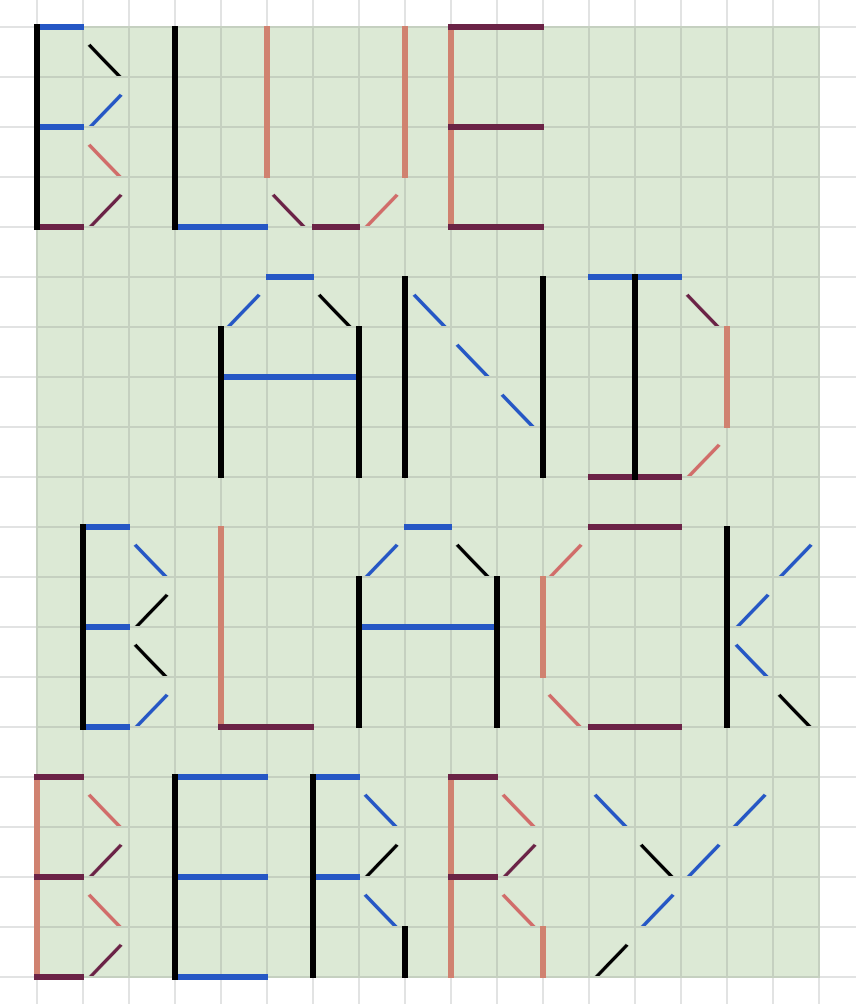 These fences trace out the message "BLUE AND BLACK BERRY."
Reading just the black and blue fences provides the letters for the final answer: PLANT BAKERY.
---
The Faster Solver this week was team teammate! Following on their heels were teams Plugh in second and ojnu in third. Congrats everyone!
Note: Plant Bakery is not affiliated with Mission Street Puzzles in any way.