And the correct answer to the "At the Circus" puzzle was…
SPiN! What's more fun: (a) playing ping-pong, or (b) hanging out at a bar? Why not both? At SPiN, you can order a cocktail or a plate of food while competing in a ping-pong tournament. Since its grassroots inception in New York City in 2009, SPiN has spread to locations in several other cities, such as San Francisco and Toronto.
In this puzzle, the pairs/trios of crossword clues correspond to sets of words that use the same letters but with their order rotated–like VILE and EVIL. These answers are:
RAVE, AVER, VERA
OPEN, NOPE
SWELL, WELLS
EWOK, WOKE
LIMA, MALI
SLIME, LIMES
INCA, CAIN
EARS, SEAR, ARSE
EARTH, HEART
ARCH, CHAR
CHIN, INCH
SWORD, WORDS
ECLAIR, CLAIRE
OUTER, ROUTE
LEASE, EASEL
IRIS, SIRI
IDEA, AIDE
SWING, WINGS
ANGLE, GLEAN
ELSE, SEEL, EELS
These letters can be used to fill in the question marks circling the circus rings. Then, if you read just the highlighted pink ones in numerical order, you'll get the following message: VOWELS ARE CIRCUS RINGS.
Clicking the clue image itself provides an additional hint, telling us that Krusty is hiding in the circus rings but not the protest rings. So, to find the area in which Krusty is hiding, we need to first match the circus rings to their centers, and then color in the area inside the circus rings (i.e. ones where the pink letter was a vowel) but outside the protest rings (ones where the pink letter was a consonant).

The shape of this area (inside the green circles but outside the red circles) traces out the final answer: SPiN!
---
This week's first-place Fastest Solver was Team Island, followed by teams Aviation Laws in second and Order Of Magnitude in third! Awesome job, everyone!
This week's Best Photo award goes to Mikkel & The Jepsens, who shared how they were able to solve this week's puzzle without a printer: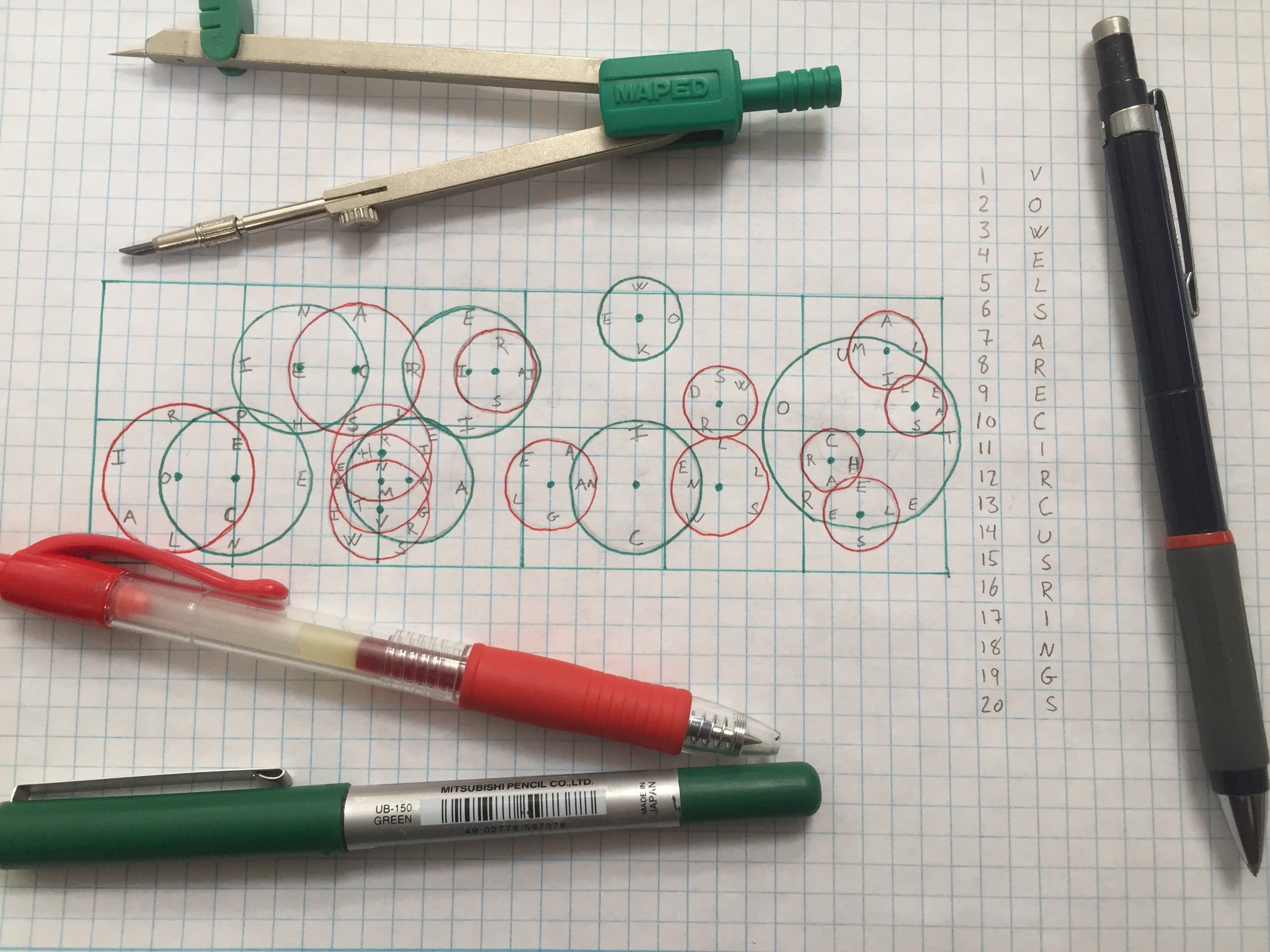 And with that, the next puzzle, "Mission: Impossible" has been posted! Good luck and happy solving!
Note: SPiN is not affiliated with Mission Street Puzzles in any way.