And the correct answer to the Alphabet Game puzzle was…
MAC DADDY! This Potrero Hill restaurant specializes in the ultimate comfort food: mac 'n cheese. Yum!
For those who are curious, the puzzle clue answers were: antenna, balloon, corkscrew, dartboard, elbow, fungus, general, heron, igloo, jacket, kidney, lipstick, magnet, nightingale, orange, penguin, quail, rabbit, sandwich, tulip, underwear, ventriloquist, weed, xylophone, yellowjacket, and zebra.
This week's Fastest Solver was once again the Oakland Blokes. Congratulations, guys! They were followed closely by the second place team Dukael Mikakis, and Jeff in third place.
Our First Photo came from Quirksome Quells, who made it all the way to San Francisco from Los Angeles! Congratulations and welcome!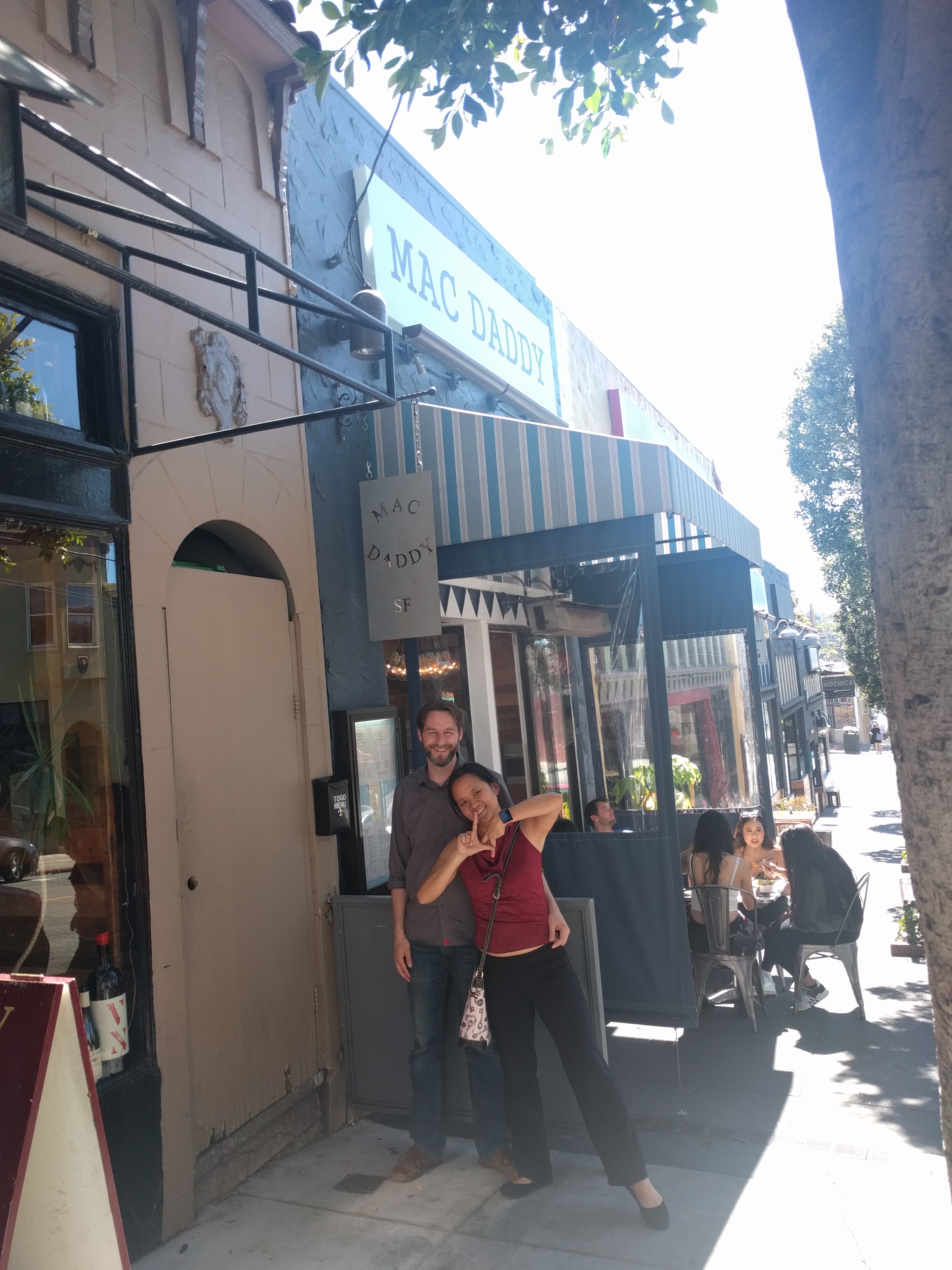 Last but not least, the Best Photo award this week goes to MA.D GG.B, whose mac 'n cheese looks absolutely delicious: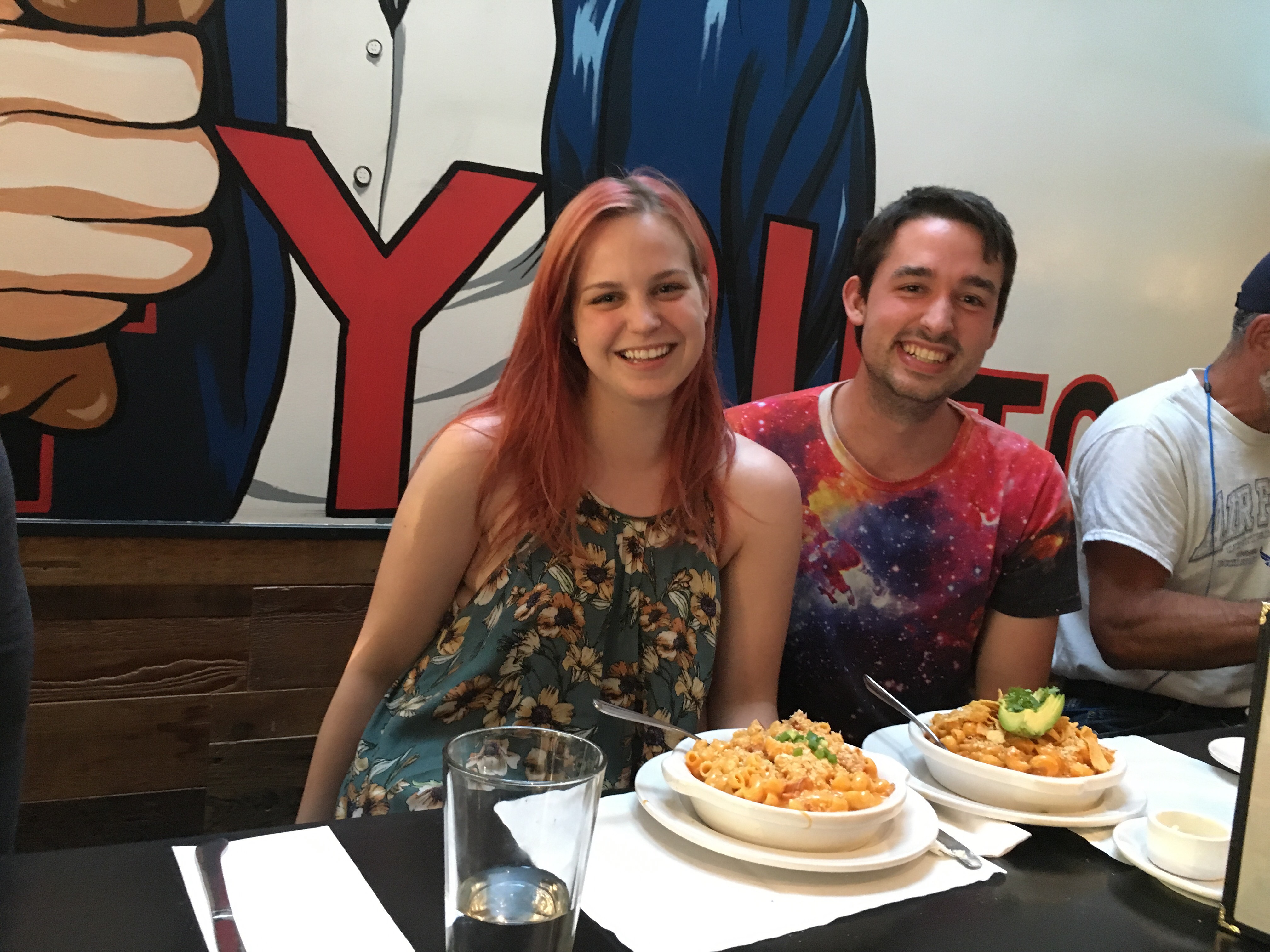 The all-time and monthly leaderboards have been updated to reflect the latest standings, and winning teams have been contacted about T-shirts. Team Jesse was the lucky random winning team this week! Hooray!
The next puzzle "Pride Parade" is now live, in celebration of the parade this weekend. Enjoy! Once again, the top teams (Fastest Solver, First Photo, Best Photo) will receive T-shirt prizes, as will a randomly selected team that submits a correct answer. If you've already won a T-shirt, you'll receive another color after five wins. Have fun and good luck to all teams!
Note: Mac Daddy is not affiliated with this event or with Mission Street Puzzles in any way.